For The Person Who's Homesick
The Pandemic has made it extra hard to visit friends and family this year and most Holiday plans are being put on hold. Show your loved ones you're thinking about the times you spent with them in your favorite state by sending them some Ohio themed gifts.
Megan Lee Designs – Westerville, Ohio
Show the new baby in your life that they are loved, particularly in Ohio, with this Megan Lee Designs onesie.
Ice + Dust Pottery – Westerville, Ohio
You can never go wrong with a handcrafted mug from Ice + Dust Pottery. These mugs come in 3 sizes to cater to your desired caffeine needs. Combine this mug with your favorite lb. of locally roasted coffee, hot chocolate or tea and you have one gift checked off your list!
Six One Fur – Columbus, OH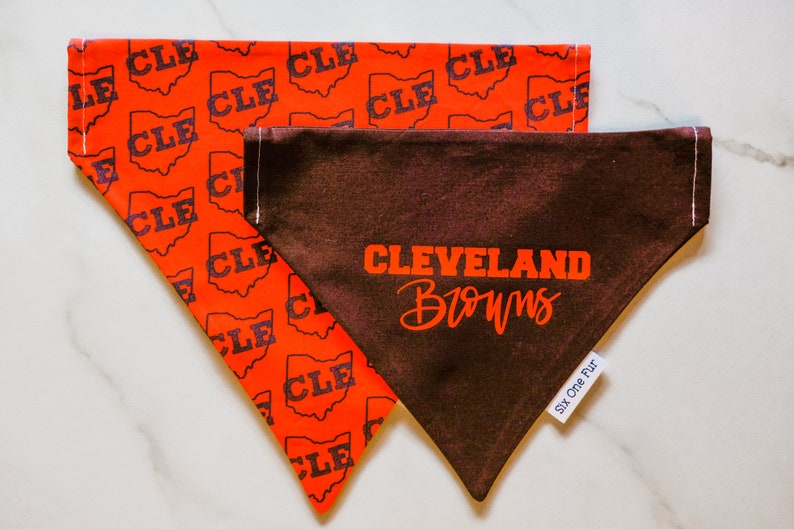 Miss your family or friends dog? Pamper them with a special dog bandana from Six One Fur! Pair this gift with some tasty dog treats to really spoil your four legged friend.
Hip Modern Soap Co. – Pittsburgh, PA
This OSU themed bath bomb from Hip Modern Soap Co. is peanut butter and chocolate scented and perfect for a Buckeye fan that needs a nice long soak in the tub after a day of tailgating.
Red Giraffe Designs – Columbus, OH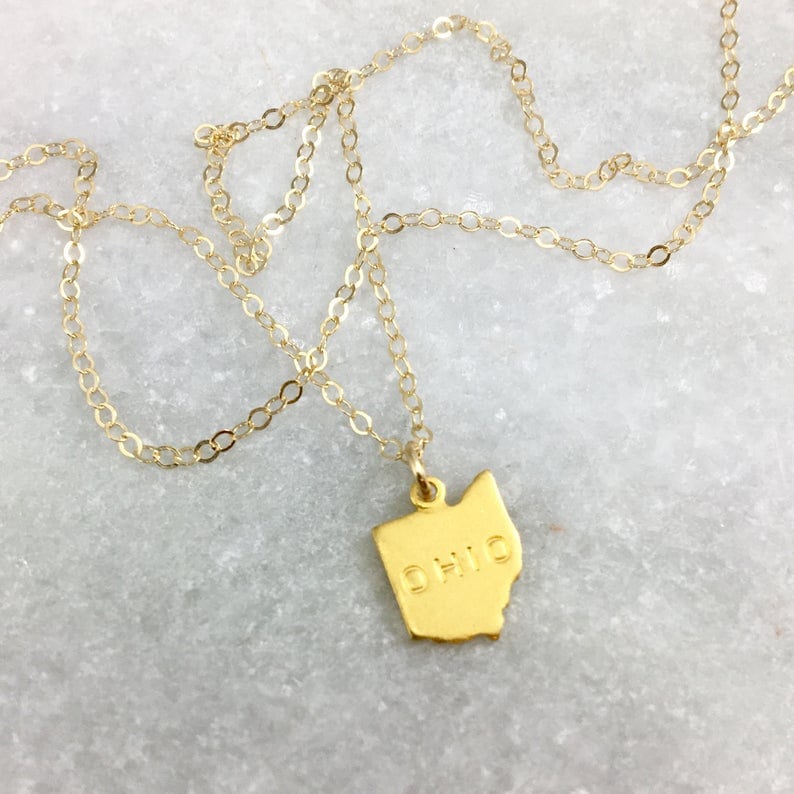 This Gold State Necklace from Red Giraffe Designs is totally customizable. You can stamp initials a date or even a heart onto the charm.
ColumbusUnderground Merch – Columbus, OH
Rep your favorite award-winning Columbus, Ohio news source! ColumbusUnderground shirts are super soft and your purchase allows them to continue making their news available for free!
Columbus Underground is an independently owned, award winning, online news publication, covering a wide range of topics: from arts and entertainment, to civics and politics, and everything else in between that makes our city shine. Our mission is to connect the residents and visitors of Columbus with the most relevant, interesting, and newsworthy information about our city and region. Thank you for supporting local journalism!
To get the latest local news updates and weekly event roundup directly in your inbox, subscribe today!